Wall Street's Latest Secretive Trend? Board Game Nights
"The board game resurgence should attract the attention of every manager. The modern trend is toward board games that are often collaborative in nature and provide a rules-based environment that enhances social interchange and expands much-needed face-to-face human interactions. You can network, learn, and become a better problem solver. And, maybe, just maybe, have some fun along the way." – Matthew Wallace, CEO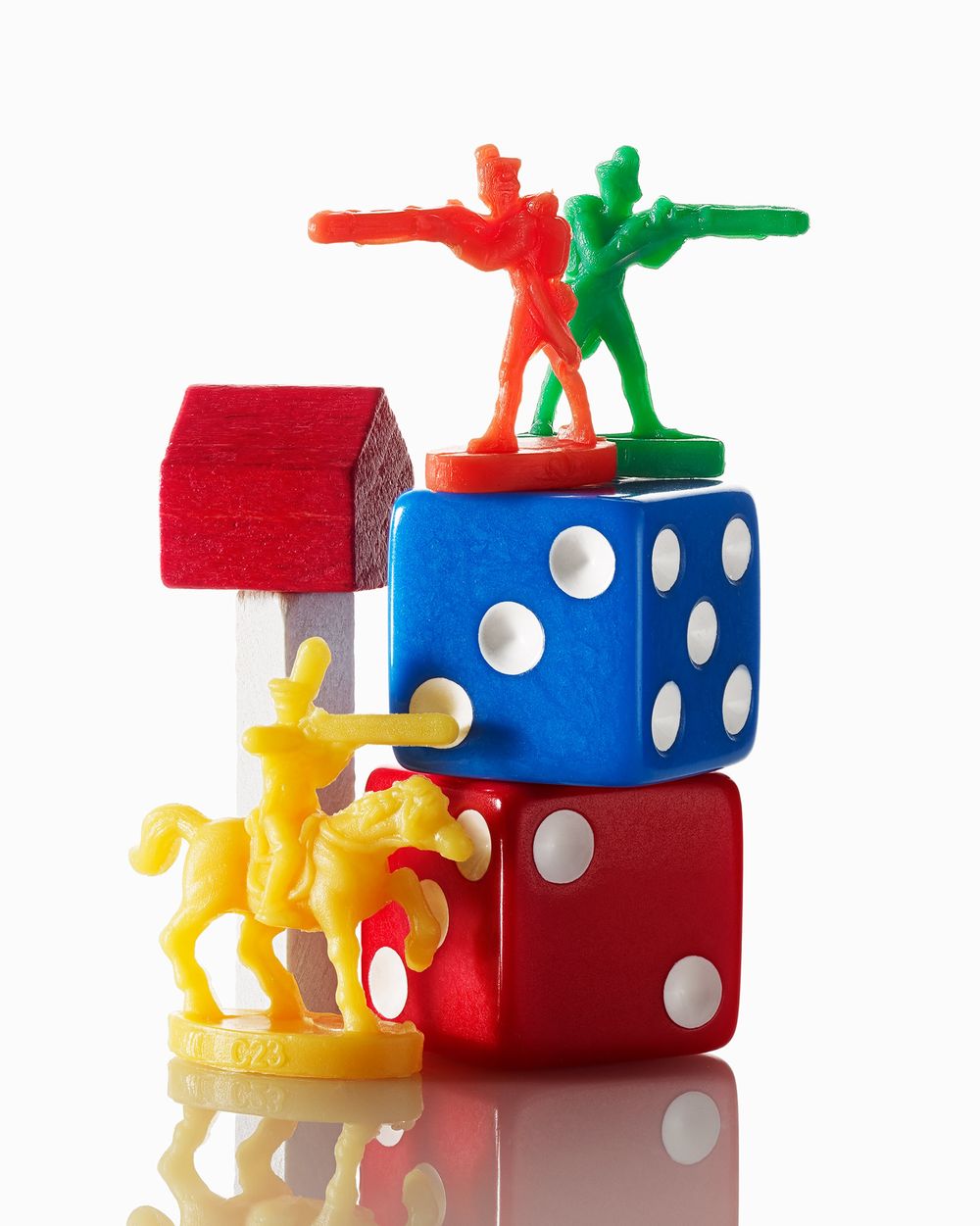 Photographer: Stephen Lewis for Bloomberg Businessweek; Prop stylist: Kody Pangburn
04.26.2018
The rattle of dice is syncopated but constant.
A dozen or so men sit at different tables, each littered with an elaborate assortment of board game pieces—plastic figures, cards, and tokens. A bowl filled with candy-colored dice sits on one table like a giant assortment of the worst-ever M&M's.
Although these guys are playing to win, there's an atmosphere of camaraderie more than combat—no money is wagered—and they walk one another through each round, thinking aloud and discussing strategies. No wonder, given how complex many of the games are. "I could memorize the Torah, or this," says one man, laughing as he brandishes the brick of a rulebook for Advanced Squad Leader.
The group meets once a week in a gaming den in Manhattan's Chelsea neighborhood. Every surface in the wood-paneled room is piled with bright boxes. They're stacked precariously on the floor and windowsills and loaded onto shelves amid leather-bound books. The games display an array of styles: A Roman Empire-themed game is called Trajan; another one, Churchill, honors wartime politics; Star Wars: Rebellion lets you play on the side of the rebels or the Empire. There's even one based on Ken Follett's epic The Pillars of the Earth.
Read more at Bloomberg.