VRNA for Certified Nurse Assistants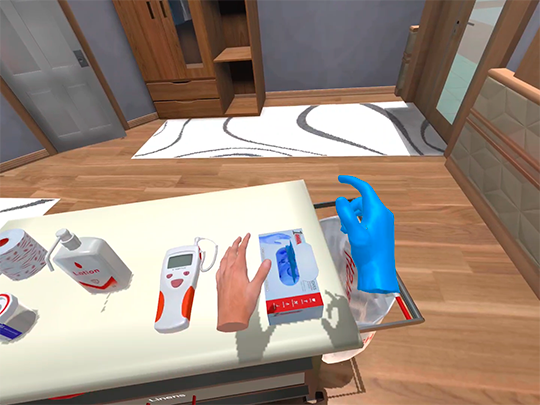 Build Confidence and Competence
VRNA uses a fully immersive VR experience to increase the effectiveness and lower the cost of teaching CNA job skills traditionally done in a laboratory setting. VRNA supplements lab instruction, helps reduce material and preparatory burdens on instructors, and keeps students engaged in lab content. This gives users an independent and active learning experience to practice patient care skills in a low-risk environment.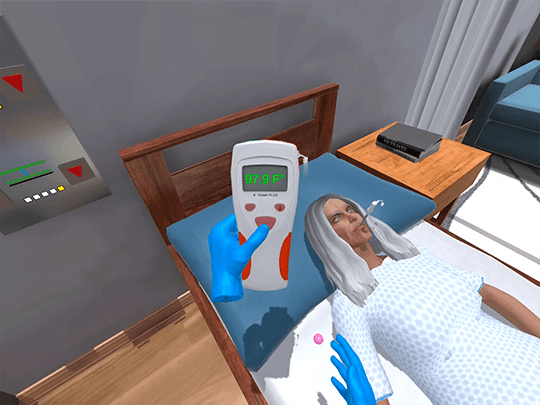 Easy-to-Use for Teachers and Students
VRNA provides realistic simulations based on direct-care scenarios. Each scenario covers a selection of skills that align with CNA certification content across the US. As students practice and complete scenarios, they can monitor their progress using a web-based Performance Portal.
Teach patient care in an immersive, low-risk environment
Create blended learning opportunities
Develop procedural competence in students
Simplify evaluation and progress measures
Improve Learning Efficacy
Incorporate active microlearning opportunities
Develop competency through completing and repeating modules
Build skills confidence with motor memory
Create Equitable Learning Opportunities
Ensure equity through real-time data and reporting
Adapt with real-time reports on student skills and success
Facilitate individual learning opportunities
Support education program accessibility for in-person and distance learning
Lab Setup (e.g. hospital beds, manikins) – $30,000+
Disposable training materials and supplies – $1,000+
Free up instructor time spent on skills prep/clean up – $10,800+