VRSim Hosts Senator Murphy at East Hartford Headquarters
VRSim Hosts Senator Murphy at East Hartford Headquarters
East Hartford, CT – U.S. Senator Chris Murphy (D-Conn.) made a stop in East Hartford to tour VRSim global headquarters on Tuesday. The visit included a facility tour and product demonstrations. East Hartford Mayor Michael Walsh, members of VRSim staff and local press were also in attendance.
Murphy earlier announced that VRSim, based in East Hartford, was named "Innovator of the Month" for November 2022. VRSim is a leading provider of virtual reality (VR) training solutions for skilled trades. Since 2001, VRSim has been a pioneer of practical applications of VR training, with existing market-leading products available for paint and coating application (SimSpray®), welding (VRTEX®), construction trades (SimBuild™), and an all-new CNA/Patient Care Skills system (VRNA™) released November 2022. These systems are equipped with intuitive and immersive training that feature kinesthetic activity, built-in progress tracking, skills assessments, scoring, feedback, and instructional guidance. These training solutions have been used in programs for high schools, technical colleges, vocational training and workforce development initiatives to equip workers with the skills necessary to secure jobs and succeed in fields like manufacturing, construction, robotics, and healthcare.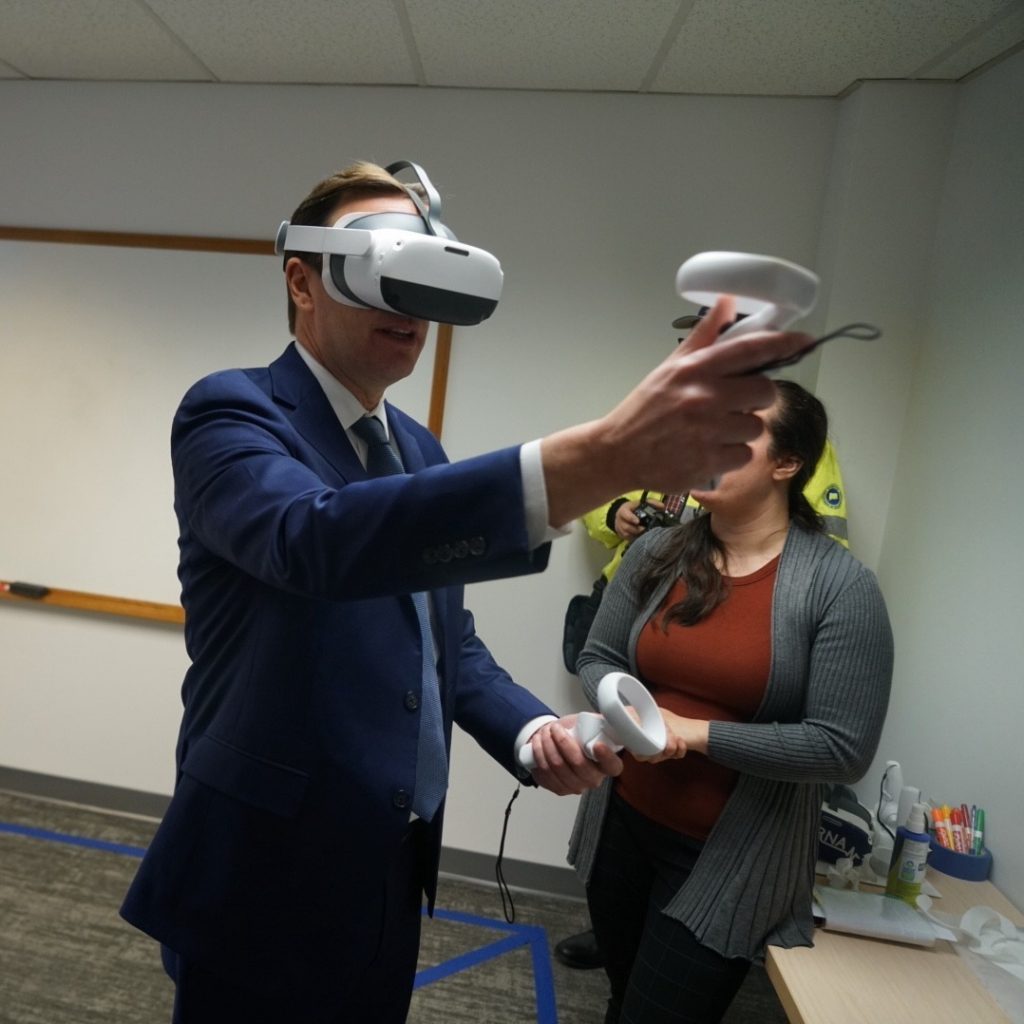 "Investing in workforce development is crucial to growing our economy. The team at VRSim is developing new tools to help give workers in Connecticut the skills they need to secure good-paying jobs. I'm proud to recognize their innovative work, and look forward to seeing their growth in our state," said Murphy.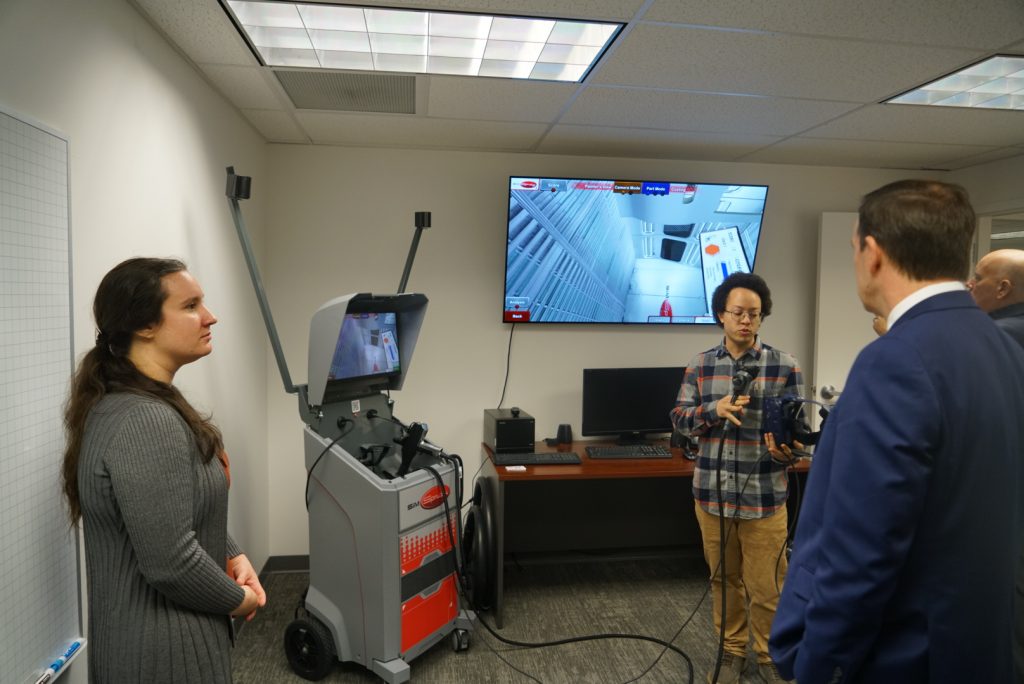 "East Hartford has served our team well as the world headquarters of VRSim. We know we can count on the community and leaders to support us with resources and services so that we are able to put forth the best products in our industry," said Matthew Wallace, CEO and President of VRSim. The company demonstrates their commitment to the local community through educational outreach and industry partnerships; most recently with the East Hartford Public Schools, who plan to introduce VRNA as part of their health sciences CTE program in the coming months.
Murphy believes entrepreneurship and innovation are the building blocks for a strong economy. In the U.S. Senate, he has introduced two bipartisan pieces of legislation to incentivize angel investors to put more money into startup companies—the Angel Tax Credit Act and the Helping Angels Lead Our Startups (HALOS) Act. Startup companies create an average of 2 million jobs each year.