A Message from the CEO: Support for Ukraine
Dear valued customers, vendors, colleagues and friends;
My wife, Sasha, and I have very close family and friends who currently reside in Ukraine. All of our family and friends are currently displaced or existing under daily bombardment. As you can imagine, this has been an exceptionally difficult time for our loved ones.
In order to directly help those in need, Sasha and I are coordinating funding to individuals for safe transport of medical supplies, medication and food directly to high risk locations where they are needed most. This is not an organized charity and is going to fund the costs of gas and expenses to a brave group of people who are running medical supplies to children and hospitals inside Ukraine. Most of the medical supplies have been donated by the pharmaceutical companies, but there is no reliable means of getting the aid to the places where the need is greatest.
VRSim, Inc. has set up a QR code so individuals who would like to contribute towards this worthy cause can donate money via PayPal. 100% of the proceeds will go directly to help those in need. If you would like to contribute, please look at this flyer for instructions on how to do so: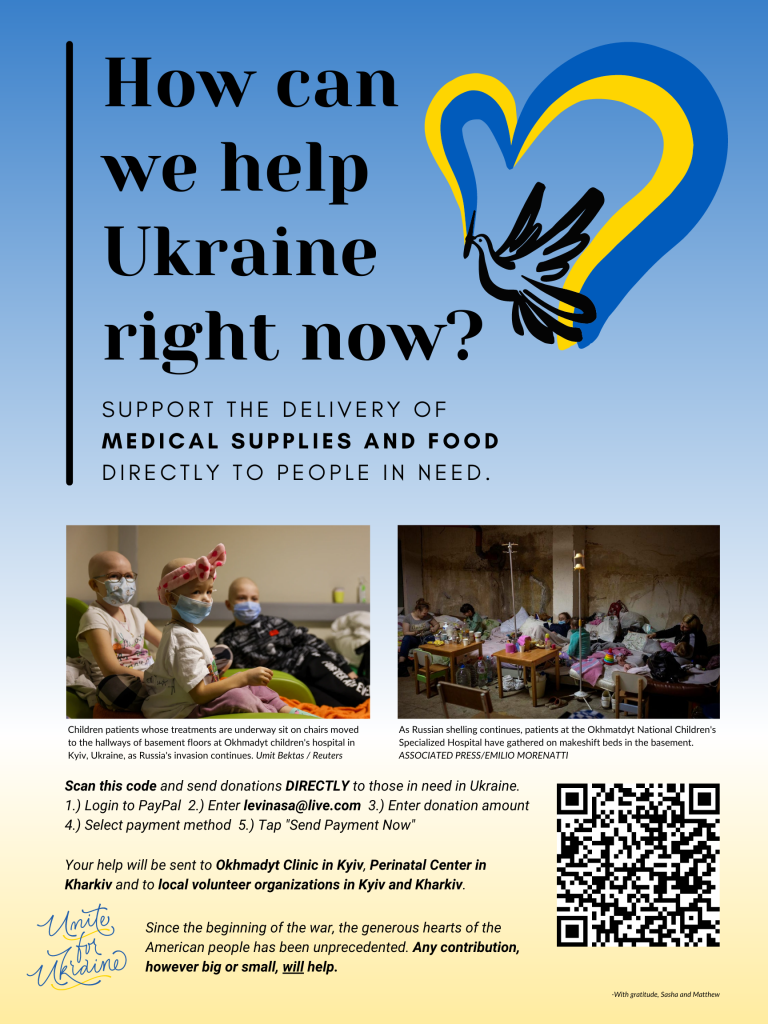 We greatly appreciate the love and support we've received during this difficult time. Thank you for your continued support!
Matthew W. Wallace
CEO and President
VRSim, Inc.
111 Roberts St. Suite L
East Hartford, CT 06108