SimSpray Training Benefits
SimSpray offers major benefits for paint & finishing training: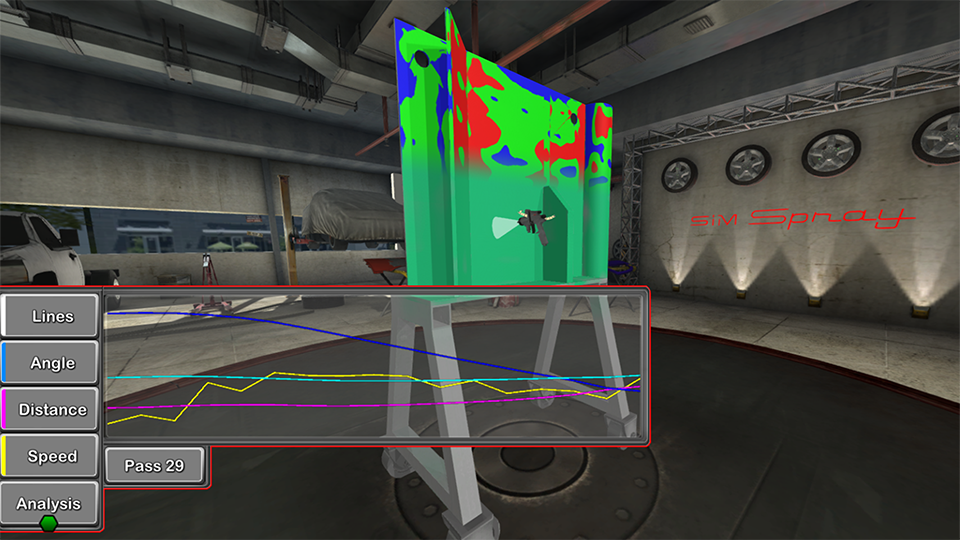 Streamlined Learning – It provides accessible, repeatable training for practice & improvement & uses simulation for controlled training, letting trainers focus on building skills… not waiting for paint to dry.
Performance Reports – Even the best trainers can't focus on all aspect of every trainee at once. SimSpray reports cover spray gun angle, distance, speed, defects, & mil build for immediate, accessible feedback.
Improved Safety – Virtual training environments provide safe, controlled practice. No toxic fumes, time-intensive setup, or PPE requirements. Just turn on SimSpray & focus on improving technique.
Data & Decisions – Use student performance reports to identify where trainees are struggling & tailor training to help them succeed. Built-in tools like the Paintometer showcase savings and help calculate ROI.
Better ROI – Virtual reality simulations like SimSpray improve training program ROI by cutting material costs, reducing time spent on setup & prep, & freeing up resources to improve overall training quality.